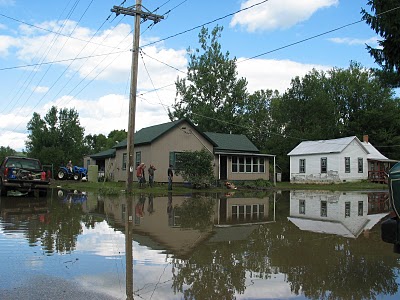 A lot of people are wondering if there's anything they can do to help those affected by the devastating floods in Nashville. There is. The Red Cross has set up a special website for you to donate
CLICK HERE NOW
. Unfortunately there have been many deaths and injuries, and more to come. It has affected everyone from people in hard times to rich and famous.
And . . . as you probably know, the Grand Ole Opry and Country Music Hall of Fame both shut their doors because of extensive flooding.
The Opry has temporarily moved their shows to the Ryman Auditorium and the War Memorial Auditorium. Things are still in flux though, so you should check the Opry website for show details,
CLICK HERE
to do so.
The Country Music Hall of Fame is hoping to reopen by the end of the week. The good news is that none of their exhibits or collections have been damaged. Here's their site,
CLICK HERE NOW
.
As far as the CMA Music Festival, which takes place in downtown Nashville . . . they've issued a statement saying the show WILL GO ON. The CMA festival is June 10-13. You can check them out here,
CLICK NOW
.
A lot of country artists have been affected by the floods, but nothing too serious. LeAnn Rimes, Little Big Town, Brad Paisley and Chuck Wicks are all reporting they've had damage to musical equipment and/or concert gear.
Unfortunately, JO DEE MESSINA'S home got hit pretty hard. She says there's as much water in her house as in her pool.
We ask that you keep those affected in your thoughts and prayers.